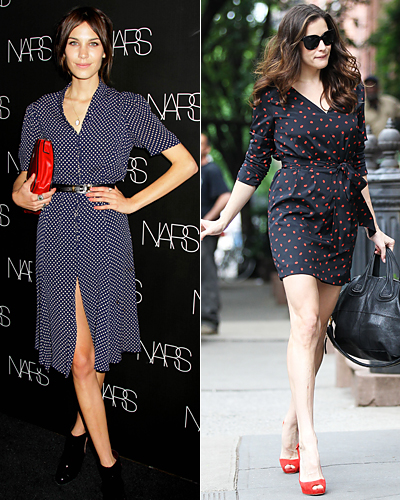 This past week and a half all of the talk has been about polka dots. They are making a strong comeback indeed.
They can be found on practically any type of clothing, tops, pants, dresses, skirts, swimsuits and accessories too. There is enough of a selection to satisfy any type of polka dot craving be it large or small.
I personally LOVE white polka dots on navy, such a great combo and you can dress it up or down. Pair a navy and white polka dot top with your favourite jeans and a chic pair of brown boots and you're good to go!
So, how are you feeling about rockin' polka dots?
Cheers,