Hello!
It's that time of year and ever year it never fails. I go into my closet, I stand there and look at the selection of clothing that I have and let out a big sigh of disappointment. With the arrival of cooler temps, I am reaching for long sleeves, cozy sweaters and layering more often than not. I find that I'm nowhere near happy with my wardrobe selection. It just isn't me anymore and hasn't been for sometime now, but I continue to just wear what I have. It's not the look I want to carry and the only reason I'm really keeping any of the clothes is to keep my closet full.
Hmmm, that makes sense! ha!
So last weekend I went
shopping.
I think it's safe to say that I'm conservative when it comes to fashion. I love, admire and appreciate fashion, but I myself keep it simple and practical, which is my comfort zone.
I love cardigans and sweaters, I love layering those over t-shirts (I very much dislike being cold). I've made a deal (with myself) to get rid of the clothes I haven't worn in the last few years (yes, years that they haven't been worn). It's crazy to hold on to all of these tops when really, I only wear 10% of them.
Okay, so back to my shopping excursion. I bought and found lovely clothes. I was totally surprised by how much I liked the clothes at Tommy Hilfiger and how well they fit. I came out with these:
(in pink)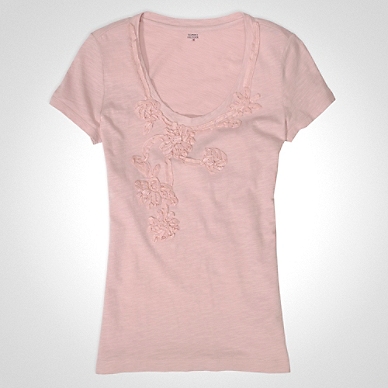 (classic but oh so comfy)
Plus a few other goodies including a fuschia and charcoal grey jersey knit striped scarf, lovely!
Shopping is fun, but what I love even more is the fact that I am now accurately expressing my style through my clothes. Times have changed and I've changed too, but my wardrobe hadn't really. Now it has....moving forward, and I'm thrilled!
So tell me, what's your style when it comes to clothing?
Enjoy a lovely weekend and Happy Halloween!
Cheers,